If you were to die today, would you know for certain that you would be with God eternally? The Bible tells us how we can know for sure.
I write these things to you who believe in the name of the Son of God so that you may know that you have eternal life (1 John 5:13).
If it is possible to know, you would want to know, right? I would. What does the Bible say about receiving eternal life, then? Suppose you met Jesus, and He asks, "Why should I let you into heaven?" How would you answer Him?
Some people might answer, "I kept the Ten Commandments," "I attended church regularly," or "I was a good moral person." These are some answers that imply an understanding that salvation can be earned. However, the Bible clearly tells us that the cost of sin is death.
For the wages of sin is death, but the gift of God is eternal life in[a] Christ Jesus our Lord (Romans 6:23).
A gift is not something we have earned or deserved. Why is eternal life called a gift? A gift is something that is free. The response lies in grasping humanity's issue with sin and transgression.
The Need for Grace
All have sinned, according to the Bible: sin is abusing the law of God (1 John 3:4). Sin is neglecting to make the right decision (John 4:17-18). Everybody has in some way sinned (Romans 3:23).
The consequences of sin are described in the Bible. Death is sin's penalty (Romans 6:23). What sort of death is there? Eternal alienation from God (Revelation 21:8).
Which of these have you tried? Only a few? We are still guilty, even if we only commit one sin. While everybody is truly at fault for sin and merits death, there is trust in Grace.
The Solution of Grace
God gives the gift of life: God gives us the gift of eternal life out of mercy (Romans 6:23). This is accomplished by the death of His Son (Romans 5:8). Jesus was sent by God as a sacrifice for our sins out of love (1 John 4:9-10).
Jesus paid the price for our sins by dying on the cross, and this made eternal life possible. What lovely affection and what a lovely present. Sadly, however, many people have not yet accepted this gift.
Only a few accept the gift of life: because a lot of people will not search for it (Matthew 7:13-14). Because many people will not have followed God's plan (Matthew 7:21-23).
Despite the fact that they may perform numerous acts in Jesus' name, keep in mind that doing good deeds does not guarantee eternal life.
Eternal life is only for those who follow the Father's example (1 John 2:15-17). To grant us the gift of eternal life, what is the Father's will?
The Reception of Grace
Believe in Jesus: we must have faith in the One sent by God (John 6:28-29). There is more to believing in Christ than mere mental consent (John 12:42-43).
A faith that does not work in real life is a dead faith (John 12:26). How should we demonstrate our faith in Christ?
Repent of our sins: Jesus instructs us to repent (Luke 13:3; 24:46-47). Genuine repentance is a reversal of feeling or intention that affects our lives and is motivated by regret for our wrongdoings (2 Corinthians 7:9-11). We decide to turn away from sin and turn to God when we repent.
Confess Faith in Jesus: faith in Jesus Christ and with the confession of our sins leads to salvation (Romans 10:9-10). To acknowledge Jesus as God's Son is to confess in Him (Acts 8:37). If we confess Jesus to others, He will also confess us to God.
For the wages of sin is death, but the gift of God is eternal life in Christ Jesus our Lord (Matthew 10:32-33).
To Receive Christ
We are to take note of these spiritual truths first: God has blessed us with all spiritual blessings in Christ (Ephesians 1:3). We can obtain salvation, which is in Christ (2 Timothy 2:10). In Christ, there is no condemnation (Romans 8:1).
Everlasting life is in Christ (1 John 5:11). Christ is the source of all these blessings. It is one thing to believe in Jesus but quite another to become one with Him. How can one become like Jesus? The same way you put on a coat.
We put on Christ when we have been baptized into Christ (Galatians 3:26-27). Those who have not yet been baptized into Christ have not put on Christ. Therefore. if we have not put on Christ, we are not in Christ.
What is baptism? The believer is immersed (buried) in water during baptism (Acts 8:35-38). Administered to the penitent for the remission of sins baptism.
Peter replied, "Repent and be baptized, every one of you, in the name of Jesus Christ for the forgiveness of your sins. And you will receive the gift of the Holy Spirit" (Acts 2:38).
We are baptized into Jesus' death (Romans 6:3). In order for us to walk in new life, we are buried with Him during His death and raised with Him (Romans 6:4). We are a product of God's work combined with our faith (Colossians 2:11-13).
Where our transgressions are cut away (circumcised), where we are made alive, and our sins are washed away. An act of faith is obediently performed in order to receive God's grace and mercy, not an act of righteousness performed to secure salvation.
he saved us, not because of righteous things we had done, but because of his mercy. He saved us through the washing of rebirth and renewal by the Holy Spirit, whom he poured out on us generously through Jesus Christ our Savior, so that, having been justified by his grace, we might become heirs having the hope of eternal life (Titus 3:5-7).
Keep our faith in Jesus: After baptism, Jesus expected us to learn from Him and follow Him (Matthew 28:19-20). For those who remain steadfast, Jesus promises that they will receive the crown of life (Revelation 2:10).
What Does This Mean?
We can receive God's gift of eternal life by expressing our faith in Christ through repentance, confession, and baptism, even though we deserve to die for our sins. Two examples demonstrate that this is the manner in which God extends his grace.
1. Peter on the day of Pentecost (Acts 2:36-42, 2:47).
2. Philip and the Ethiopian eunuch (Acts 8:35-39).
We ought to take note of the instructions given in order for the people to receive forgiveness for their sins, the gift of eternal life.
Is this reasonable? Is there anything that we do not understand from what has been said? Is there anything we have been taught other than what the Bible says?
Let these words inspire us to act appropriately if we are willing to put our faith in Jesus, confess our faith to others, and turn from our sins.
And now what are you waiting for? Get up, be baptized and wash your sins away, calling on his name (Acts 22:16).
When we can put on Christ through baptism and get ready for our "journey into eternity," why wait?
For further reading:
Does Salvation Affect More Than Just Eternity?
What Does it Truly Mean to Be a Citizen of Heaven?
Can Christians Be Afraid of What Eternity Will Hold?
Photo Credit: ©iStock/Getty Images Plus/fcscafeine
---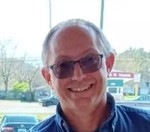 Chris Swanson answered the call into the ministry over 20 years ago. He has served as a Sunday School teacher, a youth director along with his wife, a music director, an associate pastor, and an interim pastor. He is a retired Navy Chief Hospital Corpsman with over 30 years of combined active and reserve service.